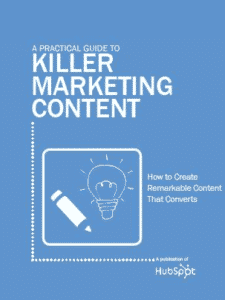 This download comes courtesy of the good folks at HubSpot. It helps you learn how to create relevant, remarkable content to generate more leads for your business.
It provides a step-by-step approach to help you handle the demands of constant content creation.
In this 38-page guide, you will learn:
How to build buyer personas to better understand your audience
How to conduct a content audit to determine your goals
How to map content to your buying cycle
How to create an effective editorial calendar
10 tips to create killer content

This article has been contributed by another writer, blogger or website. The content is their copyright and represents their views.