SLI Systems (www.sli-systems.co.uk) today announced that it has released a new version of its popular "Big Book of Site Search Tips," an updated collection of tips and advice for creating a user-friendly site search designed to increase conversions and average order value. This new big book unearths new tips based on the growing influence of mobile and social media, among other trends, as well as the importance of search results relevance. The newest eBook is available in the UK as a free download on the SLI website at GetSLIeBooks.co.uk.
The 2012 Big Book of Site Search Tips includes 100 tips across several categories, including Formatting and Layout, Refinements, Relevance, Mobile, Merchandising, and Reporting. SLI's Big Book of Site Search Tips is also designed to help site owners increase usage of the search box, since research shows that people who search typically convert at a higher rate and spend more per visit.
"The holidays are just around the corner, and this year as in years past, the UK will see a larger percentage of purchases occurring online," said Shaun Ryan, CEO of SLI Systems. "As retailers consider site enhancements to capture their share of holiday e-commerce spending, our newest Big Book will arm website owners with many innovative ideas for creating an engaging site search experience that drives results. As always, any changes should be tested to ensure a positive outcome. By downloading the Big Book now, e-retailers have plenty of time to make improvements and do necessary A/B testing to determine what features drive more purchasing activity."
Click to tweet: @SLISystems' releases updated version of popular "Big Book of Site Search Tips": 100 tips to increase conversions – http://clicktotweet.com/fk007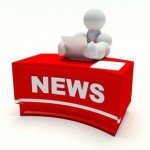 This article has been contributed by a PR agency or Press Officer.