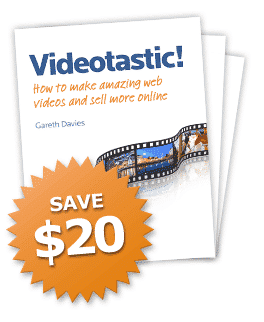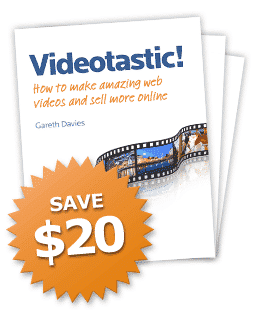 Wordtracker has joined forces with Gareth Davies, an acclaimed SEO and ecommerce expert, to create "Videotastic – How to make amazing web videos and sell more online" – a must-have guide to planning, producing and marketing effective web video.
With prospects 72% more likely to buy when seeing a relevant product video, and online video reaching more than 84% of the US Internet audience (in January 2012, comScore), online video is an established and growing trend.
The book takes an easy-to-follow approach. Readers can learn about the video production process, how to use cameras and lights, discover new ways to market and host the finished product.
Here's what Andy Beal, CEO of Trackur had to say about Videotastic! "I've met few people that understand every aspect of video production like Gareth. Read carefully what he has to say, and your next video may well go viral!"
Gareth has helped hundreds of small businesses and created videos that have exponentially boosted their conversion rates and profitability.
"I hope readers can use this as a tool to learn and improve in video production as well as gain the confidence to successfully market themselves and/or their products online" Gareth Davies, author of Videotastic!
Videotastic! has been created for people of all levels of ability and involvement in web marketing – from those who know nothing about online video to professionals looking to reinforce their expertise.
For more information on this web video e-book and a $20 launch discount off its normal price of $49, visit Wordtracker's Videotastic! page: http://www.wordtracker.com/ebooks/web-video
Related articles