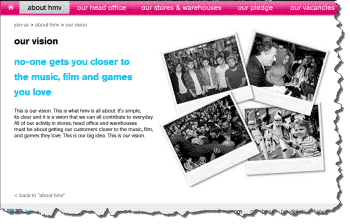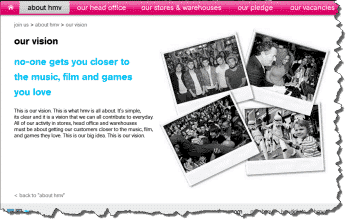 It had to happen really; HMV is calling in the administrators in a last-ditch bid to salvage at least something from the business which has been going downhill for ages. Less than a week ago, of course, embattled camera chain Jessops was closed down. And before Christmas we lost Comet.
These are high profile retail problems; so much so, we seem to have forgotten that Woolworth disappeared, or that Robert Dyas only survives because retail superstar Theo Paphetis bought the ailing chain. JJB, the sports retailer closed down its stores in 2012 and several retailers went into administration, such as Peacocks and Carsite, the Tesco-owned second-hand supermarket car dealership.
The "bricks and mortar" retail sector is ailing. There are several issues, such as consumer demand, online competition, increased travel costs and the world economy. But for most failures these are not the issue. They are mere excuses for the management. The real issue is slowness to accept or implement change or a complete failure to respond to the various changes in the business environment; indeed some managers in business appear to not even know that changes are taking place which could affect their business.
It is a cliché, but many of the business failures are down to the ostrich-like behaviour of their managers and directors.
Of course, people do not like change – we would prefer it if things remained the same because that makes it so much easier to cope. The difficulty that managers have to face these days is that there is dramatic and rapid change taking place. We have witnessed more changes in retail in the past decade than in the previous couple of centuries.
But it is not UK retail alone that is being affected. Apple is starting to face difficulties it might not have envisaged with less demand for the latest iPhone and increased competition combined with loss of legal action preventing such competition. And the giant computer company Dell is considering going back into private ownership in a bid to deal with the current turmoil in PC-buying.
Ten years ago people were selling five-page business planning documents online for $97; nowadays they can't give them away for nothing. Whatever your business area, change is happening and it is happening fast.
All that the HMV story really tells us is that we need to monitor our business environment constantly and react and adapt to what is going on. If we do not, we go the same way as all those once-famous retailers.
Just ask yourself this question: do you want to be the HMV or Woolworth or Comet of your industry sector?