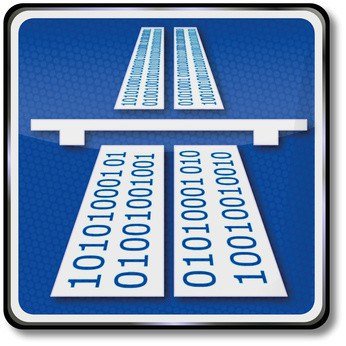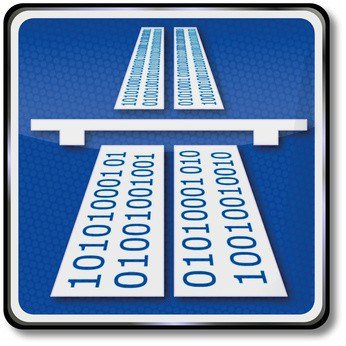 Remember when the Internet used to be called "The Information Superhighway"…? Things have changed a bit from those early days when all that could be done was broadcast information to the world. Nowadays, of course, the Internet is two-way with users contributing more than the information providers.  We go shopping in our millions and we create all kinds of original works which would not have been possible in the past.
Yet, evidence shows that "information" is very much at the heart of what we do online.
Take shopping, for instance, especially the current trend for "showrooming" where people visit a real world store and then go home and buy online the item they inspected and touched. When retailers look at what people have clicked on during such instances they frequently find they looked at the background pages more frequently than the "buy now" page.
From a psychological perspective this is obvious. Human beings like to minimise risk and spending money is a risk. So we take every step possible to make sure we are spending wisely and are not going to lose out. In traditional retailing we spend time in the store, we browse, we walk out of the shop go for a coffee have a think, go back to the shop, visit a nearby competitor and then eventually make up our mind.
When it comes to showrooming, that's what we are doing. But when we go back to our computers to buy the item we check out the details of the item – a further check to "make sure".
What it means is that our online customers do not just want a convenient way of getting stuff; they want to know they are getting the right stuff. And that means online businesses need to provide detailed information. A catalogue page with a few bullet points and a discounted price are simply not good enough. Sure they may attract a few purchases, but nowhere near as many as happens on websites that have lots and lots and lots of detailed information.
Consider Amazon for a moment. There are product details, more details, technical data and even multiple images or videos of what you might want to buy. Amazon is stuffed full of information. Sure, it makes the buying process easy too, but it is the information that is crucial in attracting buyers. And human beings "weigh by the pound" – the more information there is, the more detailed it is, the more likely they are to buy. Customers do not always read everything – but they know everything is there should they want to. With scant information there is the opportunity for doubt to enter the mind of the shopper.
What's clear from several studies online is that the more detailed information you provide about your products and services, the more you increase the chances of sales taking place.
[box type="info"]Informative is the third step in my CLICK System of analysing your website performance. Find out more in Click.ology, my latest book.[/box]