New research from Ukash, the online cash payment provider, reveals that nearly half (46%) of online shoppers feel frustrated by the security questions asked when making purchases on the internet. Over a third (39%) have abandoned an online transaction because they thought they were being asked for too much personal information.
This new research reinforces the very real fears consumers have about transacting online – and which Ukash aims to address by providing a way to shop online without having to give any personal financial information.
"Our research identifies that there's a frustration with having to give what feels like too much information when shopping online", explained Miranda McLean, Marketing Director, Ukash. "Whilst there's a recognition that the information is needed to protect consumers, there's also a fear that being asked too much might actually be putting them at more risk.
"With 98% of respondents to our survey, conducted by Populus, confirming they shop online, it's clear that the internet is the gateway to consumers" continued Miranda McLean. "But retailers need to be able to provide choice when it comes to payment methods. We believe giving shoppers a 'cash' option is vital."
With Ukash, online shoppers can convert their cash into a unique 19 digit code which can then be used to pay directly for goods and services on the thousands of websites that accept Ukash transactions worldwide. This offers consumers a convenient and secure way to shop online without having to give any personal financial information.
Ukash also offers a solution for consumers who prefer to use cash for small purchases. The Populus survey revealed that 81% opt for cash for purchases of £10 or less which, of course, is easy when popping into the shops but could be a potential barrier to sales online.
"It is probably the case that shoppers are deterred from making small purchases online simply because of the level of information that would be needed to pay by credit or debit card" continued Miranda McLean. "Ukash tackles that barrier by providing a great way to buy online using cash, without having to provide credit or bank card information and a number of merchants who sell low-priced items already offer Ukash as a payment option for precisely this benefit.
"With our research highlighting how cash remains a fundamental component of society, we believe Ukash is playing a crucial role in empowering consumers who rely on cash to take advantage of the online world without having to dramatically change their lifestyle. With e-money like Ukash, all sections of society that want to stick with conventional cash payment methods don't need to lose out on great online deals, and they can still budget and look after their spare cash."
Developed to enable cash consumers to shop online and protect their personal identity and financial information when making online transactions, shopping with Ukash reduces the threat of credit and debit card fraud for consumers. Ukash codes are purchased with cash in retail outlets such as shops, petrol stations and kiosks. The unique 19 digit codes can then be used to pay directly on any of the thousands of websites that accept Ukash transactions worldwide, or loaded onto prepaid cards and e-wallets.
The maximum single value allowed is £200/€250 or equivalent in other currencies, and the maximum amount that can be held by an individual customer is £1,000/€1,250 or equivalent in other currencies.
*Ukash Online Payments Survey- March 2013- 1022 respondents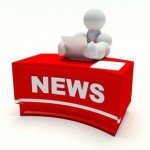 This article has been contributed by a PR agency or Press Officer.