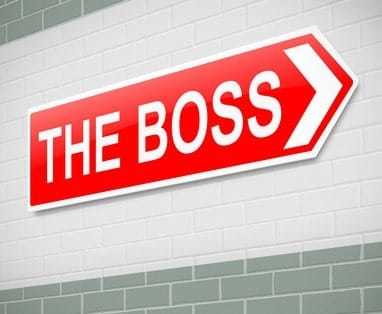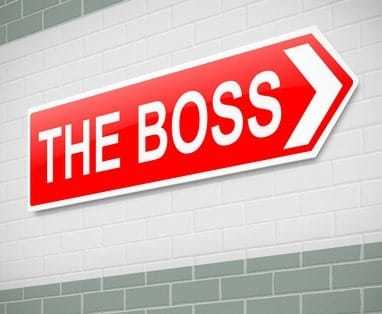 There are some pretty famous CEOs and leading business people who use Twitter or LinkedIn. Lord Sugar, for instance, is an avid Tweeter. And there are plenty of CEOs actively using LinkedIn. However, less famous CEOs often say, "well they would, wouldn't they?" After all many of these top CEOs are more celebrity than chief executive. The "mere mortal" CEOs tell me that they are far too busy running their business to spend "all day" on social media. They add that they are not looking for "fans" or "likes" or as many "friends" as possible; what they are after is "real business".
However, in the next breadth they say "I have people to do that for me". They expect staff to do things that they consider important but which they do not do themselves. It is "do as I say" not "do as I do" style management.
The problem is that many of those staff who CEOs expect to use social media for the benefit of the business are also sceptical about things like Twitter and LinkedIn. They sign up for accounts but cannot see how to use them or why. So they go part of the way to enabling social media for their business, but only a little way. The web is littered with dormant accounts and social network profiles that haven't been updated in years. In fact almost all social media activity online is produced by less than 5% of the people with accounts.
That's a future problem for CEOs. It means the door is wide open for active online competitors to steal your market from under your nose. The past 12-months, for example, has seen almost a 20% rise in online shopping – a further record year. Furthermore, repeated studies show that people start almost all purchasing decisions online first. Indeed, this is so important that Amazon now has its own B2B sales portal. Whatever area you are in, online simply has to be the focus of your business. If not, before too long, you will lose market share.
An example of this is the clothing sector. Asos is now the world's leading online fashion store selling around $1bn worth of clothing to a tiny fragment of the market, those aged around 20. Yet it was started by two guys who previously worked in the movie and TV product placement business; no fashion industry experience and no retail experience. Meanwhile, fashion stores like M&S are struggling. Some of their market has been stolen from them by an online leader. The same can be said for many other sectors. Prior to the Internet which business led the field of "search"? It was Yellow Pages. Everywhere you went around the world, Yellow Pages was the place to go to find things. There was a Yellow Pages in every hotel room in the world it was so important. But they let a couple of PhD computer students who formed Google take away their marketplace. Yellow Pages should have dominated online search. Amazon dominates online retail – invented by a Wall Street exec, not a retailer. Alibaba, the world's leading online supplies company selling around $3bn every day online was invented by a school teacher, not a business supplies company. Example after example shows that CEOs have lost online market share because they see the Internet as an "add on" rather than as central to their business.
So the question is, do you want your business to be usurped by a new online player, or by an existing competitor who decides to make the web central to their business? Of course, I know the answer to that, but I also know the next bit that CEOs say because I have asked them how are they going to achieve that. That's when they tell me "I have got staff to do it".
The problem is the staff will not do it – or at least they will only do it half-heartedly.
New research from the University of Toronto shows just how much it is important for the boss to lead by "doing" not "saying". The study was in prisons and looked at how the leaders managed to get their staff to make the necessary changes. The researchers found that if the leader only told people what needed doing, rather than doing it themselves, there was little take-up of the idea. Indeed, cynicism about the ideas actually grew, making it less likely that the required change tool place.
Of course, many similar studies like this have been published before, showing that inspirational CEOs who get their teams on-side and produce great results are the ones who lead by doing, not saying.
It is a reminder that if you want your business to succeed online then no longer can CEOs sit on the sidelines of the Internet, watching their staff do a few things on social networks. It is time for CEOs to lead by actively using social media.