Being humble maintains distant connections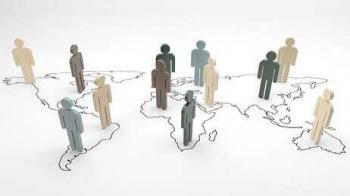 These days, many of your business contacts are long-distance. Even if they are actually not that far away, a great deal of your communication is effectively long-distance because much of it is mediated through the Internet. Goodness, we have all probably seen people email the person sitting next to them, rather than actually talk…!
The problem with long-distance relationships of any kind is that they are easier to break up than when you are really physically close to someone.
Interesting new research, admittedly looking at romantic relationships, gives us a clue as to how we need to behave online if we want to maintain those long-distance connections with business colleagues, customers, associates and so on.
The study found that relationships were much more likely to be maintained when the partners were humble. This was especially the case in long-distance relationships.
Being humble
What the research means is that online we need to be less arrogant, less full of ourselves and less wanting to be right all the time. You see a great deal of that kind of behaviour on social networks and what it seems to do is drive people away, rather than attract them.
Being humble also means accepting that you might be wrong, that the other person may be superior to you or know more than you and that they might be better than you.
In short, it is about treating other people in the way we would like to be treated. It comes back to the same old argument – see things much more from the other person's perspective and your relationship will be maintained.