Successful digital marcomms managers must be able to demonstrate five key traits in 2015 or risk falling behind the competition, according to latest market insight from VMA Group.
While the marketing arena requires multiple abilities, the specialist communications recruiter has identified five key skills that are set to be in high demand over the next twelve months:
1) An understanding of the full digital marketing mix – The digital marcomms manager of 2015 needs to demonstrate they understand all channels and how they complement each other in order to develop an integrated approach to channel management. This will range from PPC (pay-per-click) to SEO (search engine optimisation), across free and paid for platforms, and everything in between.
2) Writing abilities – There is high demand for content creation experts who can act as a brand's 'story teller'. Good copy is the key to successful communications today, particularly with Google now rewarding well written articles in its search rankings. The best professionals will need to demonstrate they can create imaginative, engaging, 'sticky' content that is tailored to each channel.
3) Analytics – Rather than just being able to use software and online platforms, professionals now need to understand the analytics behind the technology used to support marketing activity. This includes being able to gain actionable insight from big data and demonstrate ROI to the board.
4) Social skills – As there are so many channels available now, an individual can't be expected to know the ins and outs of each one, but the highly sought after managers are those able to use their knowledge and their network to identify and prioritise the best platforms. This includes the ability to develop a channel strategy that moves away from brand 'spam' and encourages more engagement.
5) Resource management capabilities – Digital marcomms managers now need to be more strategic in their approach and able to manage all resources at their disposal – from internal teams to external agencies. In essence, the successful practitioner of today must demonstrate a high level of business acumen.
Michelle Morgan, Lead Consultant at VMA Group, comments:
"The digital marketing landscape is going through a transformation that I liken to the beginning of the industrial revolution: Everyone knew the use of machines would impact the way we worked, but no one was exactly clear how wide-ranging or fundamental the changes would be. The same is being seen with digital transformation. It's everywhere, everyone is talking about it and it's integral to each of our lives both personally and professionally, but there is no real clear indication as to just how this will evolve."
"It is this that is driving the changing requirements – and the definition – of a truly great digital marcomms manager. These individuals now need to encompass the five practical skills above and inspire vision, conversation, engagement and action, both internally and externally. They need to drive the use of new channels and a new approach to communicating. In essence, professionals now need to be more of an evangelist of new marketing communications practices, than a manager in the traditional sense."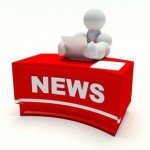 This article has been contributed by a PR agency or Press Officer.