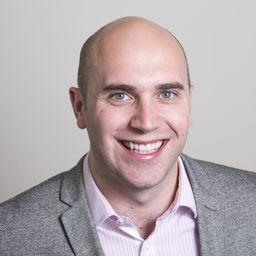 If you're reading this article, there's a good chance you already have some form of online marketing strategy – but how does it compare to the more traditional marketing methods of yesteryear? Question marks still remain over which routes generate the best ROIs, so Thomas Coppen, UK Director of Keel Over Marketing, offers some insight on how modern marketers should split their budget.
Print vs. Pay Per Click
Print is one of the oldest forms of advertising, and there can be something very satisfying about leafing through a magazine or newspaper and seeing your perfectly designed ad staring back at you. However, print advertising tends to be quite expensive, especially if you want to buy space in a respected national publication, while there are no guarantees over response levels.
Pay-Per-Click advertising, on the other hand, is a great way to get targeted traffic to your website with various PPC attributes that can be A/B tested until they deliver results. Essentially, it works by bidding on keywords that are relevant to your products and/or services, ensuring that your company remains prominent in the SERPs (Search Engine Result Pages) when people enter relevant queries.
With PPC, you only pay when people actually click on your ad, taking them to a specific landing page on your website, and you can limit your daily budget, making it a very cost-effective form of marketing. PPC almost guarantees traffic to your site, but the trick is to make sure that your content is actually up to scratch to secure conversions.
Direct Mail vs. Email Marketing
Once you've built up a database of potential leads and current customers, sending semi-regular mail-outs of tailored offers and discount vouchers can be a great way to keep you front and centre in their minds. However, from printing to postage (as well as your carbon footprint), the cost of direct mail can be significant and there's a good chance that your correspondence will be binned without a second thought (hopefully in the recycling rather than waste).
Alternatively, email marketing has proven to be very effective, with regular newsletters offering valuable insights and thought leadership giving you a chance to connect in the right way. People are very wary of being sold to these days, and everyone can spot spam a mile off, so make sure you do things properly by offering something valuable, informative and/or entertaining rather than simply shouting sales messages.
Live Demonstrations vs. Content Marketing
Giving customers a real-world experience of your product is a powerful thing, removing the guesswork and a allowing hands-on demos that can't be replicated. However, buying booth space at a trade show is inherently costly and you'll have to rely on your direct sales skills to convert passers-by into customers.
Producing regular content on your company blog – or even guest posting on established third-party websites, as well as platforms like LinkedIn – allows you to organically boost your SEO (Search Engine Optimisation) and inbound traffic, while also building trust in your brand and highlighting expertise. All of which should help catch customers.
Real-world Networking vs. Social Networking
Attending local events will help you get to know to other businesses, suppliers and potential clients in your area. Handing over a well-designed card can then create an instant and lasting impression, reinforcing any relationships you strike up.
In the digital world, social media offers a chance to extend your reach and connect with new, highly-targeted audiences. You can make your business relatable by showing some personality and building relationships with clients, transforming from a plain logo on a screen to a brand that people are talking about, recommending and sharing with others. This strategy requires time, energy and commitment, but is almost essential in the modern marketplace.
You can also create sponsored posts (comparatively cheaper than print or direct mail), which will shine a light on your business and place your content in front of highly-targeted demographics.
Instant conversions and real-time access to clients
The beauty of online marketing is the potential for instant access to customers – whether through PPC or social media accounts, your site is just a click away – and that immediacy vastly increases the likelihood of winning custom.
In my estimations, offline marketing rarely affords that same level of interaction, meaning that you could be waiting a long time before yielding any tangible results. Traditional methods certainly have their merits, and there is much to be said for the power of face-to-face interactions, but how often do you have the opportunity, time and budget to commit to prospecting in this way?
According to eMarketer, 2016 will be the first year that UK adults spend more time engaging with digital media than TV, radio and print combined, indicating that the consumption of online content is only set to grow and marketing budgets should naturally follow suit.
About the author
Thomas started Keel Over Marketing after receiving funding from James Caan's Start Up Loans Company in 2012. He has since established an international client base and you can connect with him on on LinkedIn or follow@KeelOverMarket on Twitter.