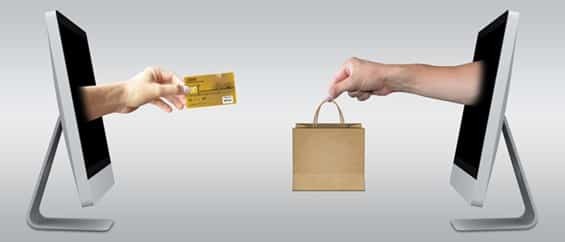 With Black Friday and CyberMonday upon us and the start of the Christmas shopping season, it's no wonder there are all sorts of articles about how to use the Internet to sell more. Much of that information is focusing on the power of the smartphone. Indeed, one study has shown that mobile-driven purchasing is now behind 52% of all online sales.
Google has adjusted its algorithm to favour of mobile devices because over 50% of search is through a mobile device.
Everywhere you look, you find further emphasis that mobile is the way ahead.
Except it isn't.
Statistics can be misleading. And we are being misled. If you want to sell more online, you have to take mobile into account, that's true. But it is the context of the use of mobile in the purchasing pathway that is important.
Recently, I completed a small piece of research and found that 100% of the people involved in the study did the same thing. They all used the mobile devices to see potential purchases. Some used their mobile all the time for this; others did so occasionally. But everyone in the study (20 people) then went home and made the actual purchase using a desktop computer.
The reasons for doing this included security concerns of mobile devices and the poor implementation of online shops on small screens.
Now, more in-depth research has shown much the same. Almost two-thirds of purchases are made on desktops, even though most searches for suitable things to buy are done on a mobile. The study which discovered this is substantial, looking at more than 140 million purchases.
Apart from being the place where most sales take place, the desktop computer is where customers are more loyal. In other words, if you want to sell more and make more money online rather than focusing on mobile (which is the current advice you see in many places) what you really need to do is drive people to the desktop. Not only will you sell more, but you will gain more loyal purchasers.
The reasons why the desktop is responsible for more sales include:
Security concerns of mobiles
Better visual impact of large screen shops
Familiarity with desktop shopping
Increased ability to comparison shop on a desktop
Ability to take more time to make a purchase decision
There are plenty of reasons why mobiles are of benefit to online sellers, but all the brouhaha over mobiles is focusing website owners in the wrong direction. It isn't about making sales on the mobile, but about using the smartphone to get people to your desktop site.