< !doctype html>



*|MC_PREVIEW_TEXT|*


*|IF:FNAME|*Dear *|FNAME|*,*|ELSE:|*Hello,*|END:IF|*
I hope you are having a relaxing long weekend break and working your way through as much chocolate as you can before Tuesday. I know that you probably want to rest a bit over the weekend. After all, we are now 25% of the way through the year, so it is time for something of a break. However, I have a special announcement tomorrow, and I'd be really grateful if you could spare me a moment of time. Yes, I know tomorrow is Sunday, and I know that many people will be with their families. However, if you have just five minutes to spare, I need you to read a special report on my website when it is published tomorrow. It is an important Internet development which could be significant for your business. Please read it when you get a moment tomorrow; you'd be a fool to miss it.
Are all your eggs in one basket?
Let's imagine for a moment that you played cricket for your country. Consider the fact that you might have spent your entire youth playing at the top level, and now you are the captain or the vice-captain of the nation's team. Then think about how you would react if you were found out to have been involved in cheating. You might end up crying live on television.

In case you missed it, twice in a week Australian cricketers have broken down in tears in front of the world's media after a "ball tampering" scandal. They are now banned from playing for the country for a year. So what do they do? They may have something else to fall back on, but it looks difficult for them because they have invested everything into playing cricket. They have put all their eggs in one basket and now that has been taken away from them.

I doubt you have much sympathy for these big cry-babies. However, today there will be business people crying because they have also lost their livelihood. You will probably have more sympathy for them. They will have discovered that their data has disappeared, or that their computers have been stolen. Every year on 31st March we are reminded of this issue because this day is "World Backup Day". It is designed to tell us all to backup. All well and good, you might say. After all, I am sure you are not one of the 30% of business who never backup their data.

However, even if you are perfect and backup your data there is a potential problem. Many people who suffer a data loss and head off to their backup files to restore old information discover that the backup files are missing vital data, or worse still, just do not work. Almost no-one who stores backups attempts to restore date from those files, so they have no way of testing their integrity. These businesses have put all their eggs in one basket, assuming that one set of backups is enough as "we'll never need them anyway". Those business people end up crying like an Australian cricketer as they realise they have nowhere to go.

I hear you saying, though, that it will never happen to your business because you use "the cloud". Aha, that's OK then. Apart from when that one cloud company you use goes bust or has security breaches or systems failures, thereby removing your ability to restore your backed-up data. Having a single cloud service is eggs in one basket territory.

But it is not just in the world of backup that this is an issue. The whole world of online marketing is a real issue for businesses too. The trend for businesses to do almost all of their marketing online is growing. Indeed, for many companies, online marketing is all they do. Just a week after the Facebook scandal revealed a massive issue with data protection for businesses, companies that relied on this network for their marketing are having to re-evaluate what they do rapidly. Many companies have their promotion in the single basket of social media. Bad move.

I am reminded of this report on lead generation for business. It shows that the most successful method of generating leads is – wait for it – real-world, face-to-face, live meetings. Meanwhile, of course, marketing gurus point you towards the massive use of online video suggesting that you should concentrate on this kind of activity. The problem is that is "eggs in one basket" territory. In fact, this study reveals that video is one of the worst methods of generating leads for your business. (You might want to read what I said about the time-wasting impact of online video which I wrote over a year ago.)

The real problem for many businesses is that they exist in a world of "eggs in one basket". They have just one method of backup (which they never check). They use only one cloud service (which could fail). They use online marketing heavily (instead of a mix of methods). They rely on the Internet (when the real world is more useful). Of course, you never put all your eggs in a single basket, do you? If you did, you'd be just like an Australian cricketer and you wouldn't want that, would you? Unless you like crying on television.
Three steps to avoid the "eggs in one basket" effect:
Have at least two methods of backing up your data and information. Test those methods regularly are capable of restoring files.
Use two cloud services simultaneously, such as Google Drive and Dropbox or OneDrive.
Plan your marketing around a mix of methods, ensuring plenty of "real wold" activity
Well, *|FNAME|*, that's it for another Saturday. I wish you well for the week ahead. See you in just seven days time…! If you have a topic you would like me to cover in a forthcoming newsletter you can let me know by filling in the form on my newsletter question page.
Kind Regards
Graham Jones

Internet Psychologist
Telephone: +44 (0)118 336 9710
Email: graham@nullgrahamjones.co.uk
EXCLUSIVE DISCOUNT:

One-day Masterclass
Business is tough these days and proper planning, and strategic thinking is hard to achieve when there are so many other things to do. That's why I have got together with my friend and colleague Derek Arden, the UK's leading negotiation expert, to help people perform better in business based on our combined 70 years of experience. You can attend the event on 24th May and gain an exclusive ticket price by using the discount code "easterspecial" when you book within the next three days at topmasterclass.co.uk.
I look forward to seeing you there.
Book me to speak at your meetings
Masterclasses, Conference Keynote Speeches, Seminars, Lectures, Forums,
Workshops, Panel Discussions and Tutorials all designed to help your business make the most out of the Internet. To find out how your event will succeed with my input CALL ME on 0118 336 9710 or visit my speaker website www.internetspeaker.co.uk.
Listen to The Sales Chat Show
The Sales Chat Show is exactly what it says – a chat show about sales and selling. If you want to keep up-to-date with the latest thinking in sales and selling, the sales chat show is for you. You can get the Sales Chat Show on iTunes, SoundCloud and TuneIn Radio. Or you can listen directly at the Sales Chat Show website. The latest episode is about "kick-starting your new sales year", and there's also a recent show about the three brains inside your customer's head..!
Copyright © *|CURRENT_YEAR|* *|LIST:COMPANY|*, All rights reserved.
*|IFNOT:ARCHIVE_PAGE|* *|LIST:DESCRIPTION|*
*|HTML:LIST_ADDRESS|* *|END:IF|*
Affiliate Links: Some of the links in this newsletter are affiliate links providing me with a small commission when you purchase an item. I only use affiliate links for products which I personally value.
I am a participant in the Amazon EU Associates Programme, an affiliate advertising programme designed to provide a means for sites to earn advertising fees by advertising and linking to Amazon.
Images from Amazon, Canva, Fotolia, Free Digital Photos,
FreeStockPhotos, Geograph, Pixabay, StoryBlocks, or product suppliers.
Unsubscribe Update preferences
*|IF:REWARDS|* *|HTML:REWARDS|* *|END:IF|*



New email went out to subscribers today: Check it out.
Other posts that might be of interest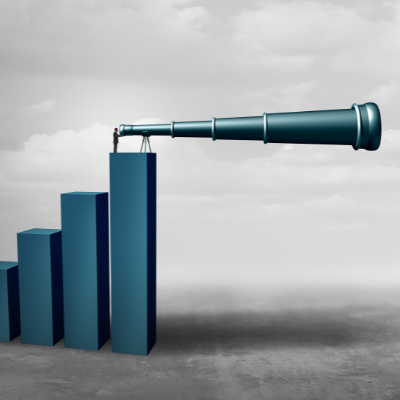 Online Business
producing a vision for what you are going to do and why you will do it. Forget thinking about what other people will do. You can forecast your future if you create it.
Read More »