The explosion digital media in our business lives cannot be ignored! Neither can the ongoing impact it has on Marketing Strategy.
While many marketers have embraced all that is digital, there are others for whom the world of Digital Media remains a mystery.
Oxford College of Marketing has launched 2 new exciting qualifications from CAM / CIM that aim to unravel the mysteries of the Digital World. The Diploma in Digital Marketing and Diploma in Managing Digital Media cover topics such as Search Engine Optimisation (SEO), Pay per Click (PPC), Online advertising, Social Media as well as the relevant legislation, regulation and codes of practice that govern Digital Marketing.
Aimed at marketers who want to update their digital knowledge or increase their levels of expertise, Oxford College of Marketing offer flexible study options for the Diplomas by Online Distance Learning or by attending Intensive Weekends at one of 5 study centre's in Liverpool, Birmingham, London, Reading and Gatwick.
The Diploma in Digital Marketing comprises 3 units that can be studied separately as stand-alone awards or by completing all 3 assignments to gain the full Diploma.
The Diploma in Managing Digital Media comprises 5 units that are assessed by 3 work based assignments and 2 exams.
Oxford College of Marketing will also be delivering the Digital Diplomas by way of a short-course. Perfect for those who feel that their exam days are over but still want to update their knowledge.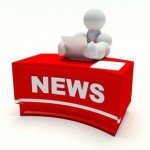 This article has been contributed by a PR agency or Press Officer.