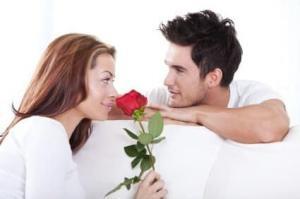 Did you get any mystery cards today? Or did you know exactly who sent you those flowers or the chocolates? Perhaps you have had a romantic meal for two. On the other hand, it might just have been a normal day, rather like any other Monday.
For many people Cupid's arrow may have missed the target today. But the latest research in an on-going study shows that for quite a large number of individuals it is the Internet which is becoming the matchmaker. According to the study from the Oxford Internet Institute the online dating world is becoming quite "normal". In fact, for middle-aged people looking for new romantic partners, the online world is THE place to go. Gone are the days of going to dances, or joining the local Church in a bid to find a new partner. Now it seems, if your friends can't find you a romantic tryst then you are most likely to opt for searching for love via Google.
Over the past three years the number of people finding love online has doubled. Along with the rise in social networking, the amount of romantic activity online has also dramatically increased in the immediate recent past. What this suggests is that the Internet has – rather like an ordinary Monday where Cupid didn't strike your heart – become "ordinary". We now perceive the Internet as "everyday", "normal", or "usual" – however you want to describe it. So "ordinary" it is the obvious place to visit to find romance. Just three or four years ago, the web was still a useful addition to our daily life. Now for many people it IS their daily life – so much so they do not think twice of trawling the web for a lover.
It suggests that the time has come for businesses to stop thinking of the Internet merely as a place to hold a brochure, or to use for a bit of marketing. Because so many people now find love online it is testament to the fact that the online world is now deeply embedded in our daily lives. Merely using the web as a fancy brochure or for a few Tweets is missing the point; your business also needs to be deeply embedded with the Internet – and the result will be that your customers will fall in love with you.