Sepp Blatter is coming in for a lot of online stick today. The much-criticised President of FIFA appears to be somewhat oblivious to the highly vocal complaints that international football is in crisis. Allegations of corruption are flying around and on Twitter, for instance, you'll find plenty of people willing to say exactly what they think about Mr Blatter.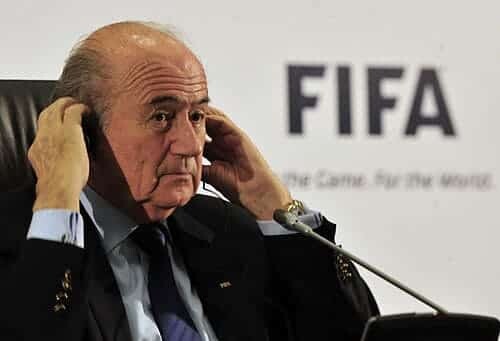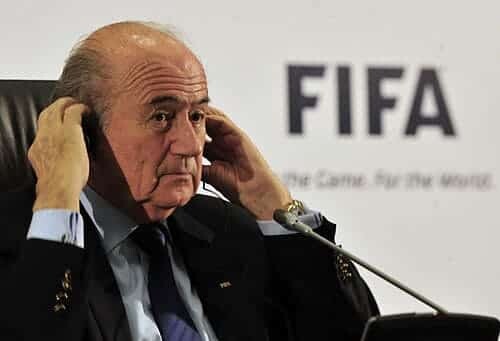 The problem for many of those people is the fact that Twitter has made it clear in the past few days that they are willing to reveal your details should someone wish to take proceedings against you. On a cursory look at Twitter, Mr Blatter has plenty of opportunities for libel actions.
Here's the problem: when people comment on Twitter they feel as though they are chatting with their mates, rather like a "down the pub" conversation. No doubt tonight in pubs and clubs up and down the land, people will be calling Sepp Blatter all sorts of names. Many of those conversations will be clearly slanderous. But the chances of Mr Blatter being able to take any kind of legal action are almost zero. Not so online. Those "pub conversation" Tweets are there in black and white, in perpetuity, for everyone to see – including Mr Blatter's legal team. Twitter has just opened up a whole new way for the legal profession to make money. Whoopee!

When you sign up for an account you agree that  Twitter reserves "the right to access, read, preserve, and disclose any information as we reasonably believe is necessary to satisfy any applicable law, regulation, legal process or governmental request". In other words, if someone makes a legal complaint about your Tweets, then your account details can be revealed without your permission to whoever asks for them. At the moment, everyone is hot under the collar about libel and about breaking court injunctions, revealing names of footballers for instance. But there are other issues, such as copyright, incitement to racial hatred and a host of other laws which cover publication.
Social networks are, in legal terms, publishing operations because their content is there in a permanent way, unlike a pub conversation. That means that you and your staff need to abide by publishing rules and laws. And, remember not knowing a law is not allowable as a form of defence. So how can you avoid getting into hot water – or even prison – on Twitter?
Step One
Pause and think before hitting the Enter Key. Would you say this to the person themselves? Would you use those exact words in front of the specific individual you are talking about? If not, then re-phrase it. If so, it is probably OK (unless you are happy to be rude, vindictive and make disreputable remarks face-to-face).
Step Two
Ask yourself this question before hitting the Enter Key; does this Tweet disparage the individual in any way – in particular if it were viewed by other members of the individual's profession? If it does – re-write it.
Step Three
Consider making the point without mentioning anyone by name. There are plenty of Tweets about corruption in football, but they don't identify individuals.
Step Four
Think "will this affect me?" Consider whether or not you will be attacked for your view. If that is likely, the chances are you need to re-write it. Equally, even if you are happy to be attacked, consider whether or not that attack will damage YOUR reputation.
Step Five
Put yourself in the other person's shoes for a moment. How will they feel to read your Tweet?
It only takes a few moments to think about your Tweets from these different avenues. But if you do, there is a good chance you will stay out of the High Court. Of course, I am not a lawyer so don't take my tips here as any kind of legal advice. All I am really saying is that if in your business you create a culture of thinking for a moment before hitting the keyboard, there is every chance you will minimise the risks.
As Twitter itself points out in the terms and conditions you agree to when signing up: "You are responsible for your use of the Services, for any Content you provide, and for any consequences thereof".
You have been warned. Unlike the seemingly incognizant Sepp Blatter you should listen…!
Related articles