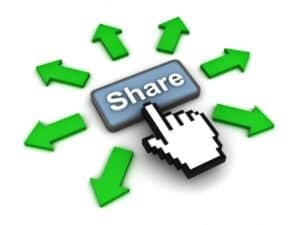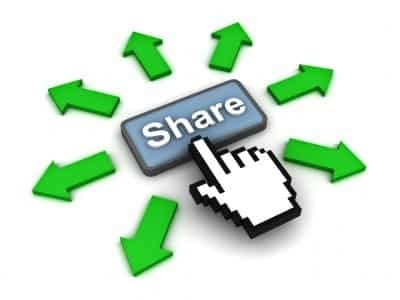 Which websites or online businesses do you recommend to other people? We all recommend websites and online services, but how often do we analyse why we are making such recommendations? What is the basis of our decision to pass on a web address in an email or on a social network?
Clearly we must think other people will find the websites useful. And obviously we must think that those websites achieve a certain "standard" in our minds. But what components are we looking at that makes us believe a site is worthy of recommendation, especially on social networks?
One element of recommendation is the reputation of the organisation or business. Indeed, many businesses are focusing considerable efforts on using social media as a means of establishing, improving or managing their corporate reputation.
However, new research suggests these efforts may be wasted. It turns out that the reputation of a company is not actually directly linked to the likelihood of whether or not we recommend them or share their website link on social networks. It plays a part, of course, but not as big a part as some business might think.
The main factor determining whether or not we share a link to a website is whether or not we trust that website – and, of course, we can trust websites even if we do not have any inkling of the business reputation.
It therefore seems that the number one way of making sure that your website gets recommended by visitors and shared on social networks is to increase the trust people have in your website.
How to increase trust in your website
There is plenty of psychological research on trust and what makes us have confidence in one website compared with another. It boils down to two conscious factors and a subconscious element.
The two main conscious factors for building trust are:
Narrow focus
Audience attention
If your website is only on one thing, or provides one obvious service, it becomes more trusted. Similarly if your website is targeted and about your visitors, rather than about yourself, that is also the second component of trust which people look for. In other words, people trust websites which are precisely targeted on their specific interests.
But that, alone, is not enough to get people to fully trust your website enough to recommend it. There need to be subconscious signals that you can be trusted. These include obvious signs you are a "real" business, such as a phone number, a clickable email address and details of your offices. Also, logos from trade bodies or professions, as well as security signs all help people see instantly you can be trusted.
Combine those subconscious elements together with a narrowly, audience focused website and you will get social recommendations – even if you have yet to build your reputation.
Image courtesy of Master isolated images / FreeDigitalPhotos.net