With the help of dedicated affiliate marketing agency Optimus Performance Marketing, London based florist Serenata Flowers has increased its sales value by 779% since it hired the company to look after its affiliate programme in 2011.
The UK's largest independent florist, Serenata Flowers, began working with Optimus Performance Marketing (OPM), the largest affiliate marketing company in Europe. The partnership began when the London based company decided to outsource its affiliate activity to a dedicated management company, after realising the potential sales they could accumulate from increased affiliate activity.
SerenataFlowers.com was established in 2003, and has been sending bouquets and blooms around the world ever since. The company prides itself on supplying flowers that are guaranteed to be fresher and finer than anywhere else on the internet, and their Heathrow-based 'flower emporium' receives a daily delivery of the freshest products from local and international growers. Each bouquet ordered from the website is carefully prepared by a specialist in-house florist before being sent to the courier for delivery. This not only means that the flowers will last longer, it also means that they will look exactly the same as they do on the website.
After beginning to work together in January 2011, OPM carried out a full audit for Serenata Flowers, assessing the best possible effective methods of communication for the client. Firstly, OPM decided to implement tailored newsletters, both client and offer-specific. OPM also ensured that all communications regarding Serenata Flowers were replicated on its website's blog, so that relevant affiliates are able to receive client updates via RSS feeds. As with all clients, OPM regularly coordinates meetings between Serenata Flowers and its affiliates, thus ensuring full transparency in communications.
Since taking over the management of the account, OPM has helped to increase Serenata Flowers' average number sales per month by 779%, with the average sales value per month up by 714%. As well as this, the average number of clicks to the website have increased by 323%, and the number of active affiliates with sales are up by 114%.
Peter Ahl, Managing Director and Founder at Serenata Commerce, which oversees activity of Serenata Flowers, said:
"Working with Optimus Performance Marketing has opened our eyes to the world of affiliate marketing, and the astonishing results the right agency can garner. Without a doubt, the tremendous results speak for themselves in terms of ROI; but the quality of affiliate management and communication received from the entire team at Optimus has also exceeded all initial expectations."
Mark Russell, Managing Director of Optimus Performance Marketing, said:
"It is always a pleasure to help a client achieve these kinds of results and I am very pleased that we were able to do so for Serenata Flowers. This campaign continues to grow from strength to strength and helps to reinforce our unrivalled ability to deliver results, as well as our status as the true industry experts."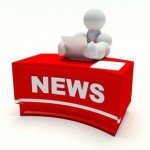 This article has been contributed by a PR agency or Press Officer.