The winners of the 2013 Association of Online Publishers (AOP) Awards were unveiled last week in a prestigious ceremony held at the Camden Roundhouse. A total of 12 companies shared the trophies across 18 Awards categories, with Reed Business Information and Shortlist Media sharing the plaudits for most number of Awards received, taking home a total of 3 each.
Two brand new categories were introduced for 2013 and put out to public vote in the run up to the event, with Tom Cullen of Shortlist Media and Kaldor Ltd. scooping the awards for One to Watch – Individual and One to Watch – Business respectively. The third new category – for mobile and tablet innovation – was won by Reuters, while Outbrain won the 2013 Technology Partner Award.
"We would like to congratulate all of the winners and indeed the nominees who took part in the 2013 AOP Awards," said John Barnes, chairman of the AOP. "The level of entries was this year the highest we have ever seen at the AOP and the range of winners across different categories highlights the dynamism of the fast-paced industry in which we operate. It was exhilarating to see the industry come out in such strong support of what is undoubtedly the most exciting and dynamic area of media."
Full List of AOP Awards Winners
(If you are having trouble viewing this list please click here for a cleaner version).
Editorial Team 2013: Business to Business – Community Care – Reed Business Information
Editorial Team 2013: Consumer – Guardian Sport, Olympics 2012 – Guardian News and Media
Digital Advertising Sales Team 2013 – Shortlist Media Digital Sales – Shortlist Media
Digital Advertising Operations Team 2013 – Johnston Press
Digital Editorial Individual 2013 – Luke Westerway, CBS Interactive
*New* One to Watch 2013: Individual Tom Cullen – Shortlist Media
*New * One to Watch 2013 – Business Kaldor – Kaldor Ltd
Research and Insight Project 2013 – Audiences Not Platforms – Guardian News and Media
Cross-Media Project 2013 – Farmers Apprentice – Reed Business Information
Launch 2013 – Mr Hyde – Shortlist
*New * Mobile and Tablet Innovation 2013 – The Wider Image – Reuters
Commercial Partnership 2013 – Future and Tesco: Home of Gaming – Future Publishing
Technology Partner 2013 – Outbrain
Use of Social Media 2013 – MSN UK Social Voices – Microsoft
Website 2013: Business to Business Farmers Weekly Interactive – Reed Business Information
Website 2013: Consumer – The Huffington Post UK – AOL Huffington Post Media Group
Digital Publisher 2013: Business to Business – Incisive Media
Digital Publisher 2013: Consumer – Future Publishing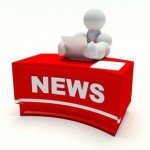 This article has been contributed by a PR agency or Press Officer.