The blog written by Internet Psychologist, Graham Jones, was today voted in to the Top 10 UK Marketing Blogs by Cision UK, the country's leading suppliers to the media industry.
Pitching in at Number 6, Graham's blog beat other well-known marketing blogs into lower positions.
Graham said: "I am delighted. This was a complete surprise to me. It wasn't something that you could apply for. The judges merely looked around the web, found me and thought I was saying something of value."
The award comes after Graham has been blogging consistently for almost eight years.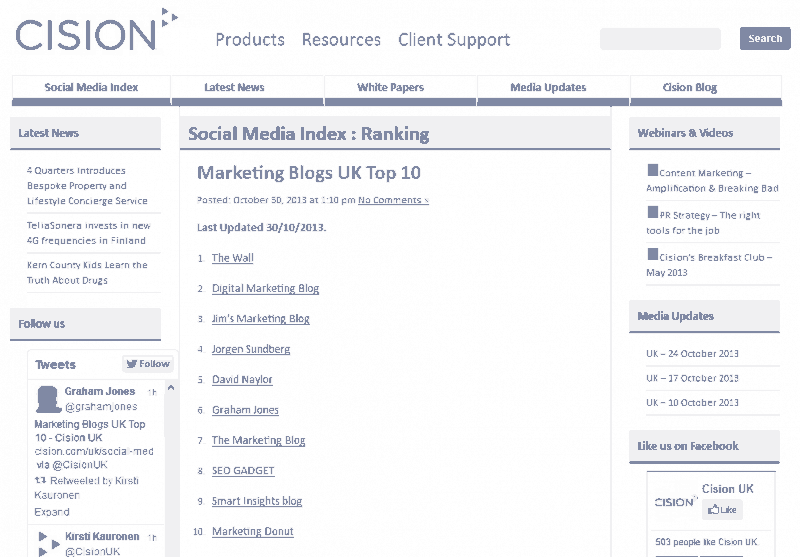 [twitter style="horizontal" source="@grahamjones" hashtag="#marketing" float="left"] [google_plusone size="standard" annotation="none" language="English (UK)"]