Google made the first steps starting in the Fall of 2014 with their initiative "Mobile Friendly." Google described which criteria should be fulfilled for mobile sites to be considered satisfactory. The search giant is now taking their initiative to the next level. Starting on April 21st, sites with poor mobile usability will decline in the search ranking results. It is important to optimize mobile performance and usability and to pay special attention to the fact that the mobile content and services are consistent with that of the desktop website. Those companies without a mobile presence also need to act promptly. A drop in the rankings will be issued to those sites providing the desktop website for smart phone and tablet users. The worst case scenario is that companies and their products will no longer be found on the first page of Google's search results.
According to Google, a new algorithm will be released on April 21st. This day serves as a deadline and major turning point for all companies with an online presence. They have until April 21st to find a solution for meeting Google's criteria and go mobile friendly.
Sevenval offers a practical solution. It helps companies identify how mobile friendly they are now and how they can expand their mobile services in order to avoid the consequences that may come with the implementation of Google's new algorithm.
Jan Webering, founder and CEO of Sevenval, sees an immediate need for action among E-Commerce companies: "It is clear that online providers need to react. There is a big risk of conversion loss when their websites aren't optimized for mobile devices by April 21st. Our technology unit is offering a tactical solution which will help organizations meet the deadline without fearing it. In addition, our consulting unit can help companies create and setup a long-term mobile friendly strategic solutions."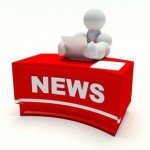 This article has been contributed by a PR agency or Press Officer.