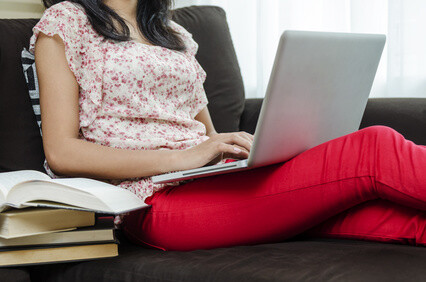 News reaches me this morning, showing that the past year of online learning has been much worse for students than many expected. In a thorough analysis of students who have been working online since last April, this study shows that there is massive fear about studying normally in the future.
The research reveals that students away from university who are being forced to learn online because of the pandemic are frightened that no-one will recognise them when they return to campus. This worry is because many have spent a great deal of time perfecting their "Zoom image". The students are scared that when they return to campus and have to be their normal selves, other people will not know who they are.
Universities worldwide who have seen the research are so concerned they have told me that they believe they will have to close down their campuses as no-one will return to them once the pandemic is over.
One Vice-Chancellor told me: "This is stunning news. But we should have expected it; after all, no-one will recognise me without my fancy background, the university logo overlaid in front of me and the sea of other faces surrounding me. It is going to be really confusing for students to see other people without all of that. I am convinced that campuses will be empty as students will be too frightened to come back. It looks like Zoom teaching is here to stay."
If you want to find out more about this study, the research has been conducted by the "Association for Psychological Research Into Learning", and the condition has been called the "Fear Of Ordinary Learning".
You can check it out at this link.