So, News of the World journalists now have more time on their hands. Plenty of time it seems to vent their spleen on Twitter, or get embroiled in arguments on Facebook. True enough, plenty of good journalists have now lost their jobs while their bosses who seemingly sanctioned illegal payments to police officers or turned a blind-eye to phone hacking are still earning their comfortable salaries. Apparently, the News of the World is a "different place" nowadays to the kind of mess it was in a few years ago. Sacked journalists are busy Tweeting away tonight saying how they have been wronged, how the bad eggs have already gone and how the place is a lot more ethical than before. If that is true, it's such a shame they weren't busy Tweeting that over the past year. The new breed of responsible staff on the News of the World could have let us know beforehand; after all, they clearly know how to use Twitter on today's evidence.
But why didn't they let us know before today? Why is it they have to bleat about the unfairness of it all? Looks like too little, too late to me.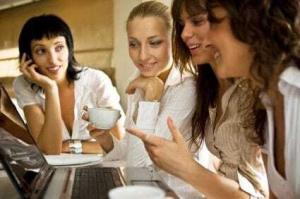 Perhaps the reason is that the corporation restricts the use of things like Twitter and social media. Most of the FTSE100 actually bans Facebook from their networks – which is pretty dumb as a measure because the staff can access it on their mobiles. Apparently toilet breaks are longer these days – largely because people are spending time not on the loo but on Facebook instead. That wouldn't happen if Facebook were not banned from the internal computer system at companies.
Media organisations want to gain the obvious commercial benefits from the likes of Twitter, but don't want their staff "wasting their time" on it. Gosh…shouldn't they be hacking phones instead of engaging with their readers in an open and positive way on Twitter…? 
Control. That's what it is all about. Corporate thinking is that social media diverts people away from productive work – therefore ban the time-wasting trivia…! Except……
New research shows us that far from time-wasting, personal use of the Internet in the workplace actually helps companies much more than they think. Psychologists from Drexel University in Pennsylvania have found that personal use of the Internet in the workplace falls into four main categories: hedonism, citizenship, self-development and work-life balance. The least amount of time is spent on hedonistic (pleasurable) website visits at work according to this study of more than 300 business people. And, the researchers found that much of the hedonistic sites were being used as stress relief. For employers this can clearly be a good thing – because stress related illness is the most common reason for people taking time off work.
The self-development time spent online was largely looking for training courses which would help people improve their current abilities and work – again another powerful reason for allowing people to use the Internet at work.
Citizenship had customer-service and public relations activities within it. And the work-life sector of usage could have significant business impacts too, say the researchers. It turns out that many people work at home after hours, so expect the trade-off of being able to do personal stuff in the office – such as paying bills, booking personal appointments, or writing personal emails. But studies have also shown that when people are allowed to balance their life in this way – doing personal stuff at work – their moral increases and their absenteeism decreases. In other words they are more motivated to work.
What this study clearly demonstrates is that allowing people to freely use the Internet in the office even for personal activities can make the workplace happier and can increase productivity overall. Banning the Internet, or controlling it can work against a business. 
If we discover that the News of the World had controls over staff use of Twitter and the like, this may be one of the reasons for its downfall. A free and open workplace would have enabled their staff to get the message out that they were a reformed bunch. Too late now. But not too late for other companies – opening up the Internet for staff at work could be the very thing you need to do now to protect yourself from commercial damage in the future. Banning the Internet or restricting personal use of it in the workplace is bad for business. 
Related articles