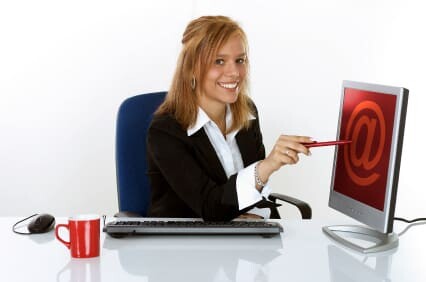 Everywhere you look these days there is advice on social media marketing; you can hardly move for all the media coverage of Facebook and Twitter. Indeed, you would think that is all there is to the online world if you had just landed here from another planet. Want to know about "Facebook Marketing"? Well Google can give you over 3m pages on that topic alone. Clickbank can provide you with over 6,000 products dedicated to helping you make the most of Twitter. Goodness, you can't move for all this social stuff…!
However, while all this social media activity is going on, several online businesses are happily making money by focusing on what works. That is not to say that social media does not work – it does – but to point out that alternative methods of connecting with your customers are potentially better for you.
Recent research might make you think otherwise. A study conducted by the social saving company Eversave shows that the second most important reason people use Facebook is to receive discount offers. But their study was amongst a targeted audience of people who  like receiving special offers. According to the research, these people preferred offers on Facebook to being alerted to a friend's birthday. Other studies have also shown that people do like receiving special offers via social websites and the whole arena of social marketing has arisen as a result.
But alternative studies show that people do not like receiving promotional material on the likes of Facebook and Twitter. In fact one research study conducted by Foresee Results showed that email outperformed social media three-fold.
The thing to notice is that the studies confirming that social media is great for marketing tend to be produced by people with an interest in saying so. Equally, the research on the benefits of email marketing tend to be produced by people who are in the email marketing business. Luckily, the Foresee Results study is an independent one – they do not have a vested interest in social or email.
What is important to note in all the studies is the fact that people like to receive brand information and offers in different ways. Some prefer email, some prefer social networks. If you want to reach all of your audience you need to do both. But if you want to reach the majority of your audience do not neglect email marketing. In spite of the social media buzz, old-fashioned email marketing still works.
Related articles