Get one-to-one psychological coaching to boost your use of the Internet, reduce your online stress and gain more free time
Most people spend an average of 5.9 hours every day on the Internet. Indeed, many people spend more time online than they do sleeping. The Internet has taken over our lives, and it is showing. Office productivity levels, for example, are decreasing. We are now less productive than we were over a decade ago. Stress is rising, directly attributed by many psychological researchers to the time conflicts caused by the myriad of Internet services we need to use each day.
Typically, half the time you spend online each day is dealing with emails. Then there is all the social media activity to do, as well as the production of "content" such as blog posts and videos. That's before you even consider podcasts or webinars. It seems that we are faced with a never-ending array of online activities to complete before we can get on with any work..!
Time-management is not the answer
Studies have shown that when we try to manage our time to be more productive when we use the Internet, we end up in a worse situation. That's because the time-management techniques we are told to use, involve yet more online apps and services. Indeed, new studies confirm that online diaries and calendars hamper our ability to manage our time. They appear to be reducing our productivity, not increasing it. The fact is, we end up spending a great deal of time managing the online services that are supposed to save us time..!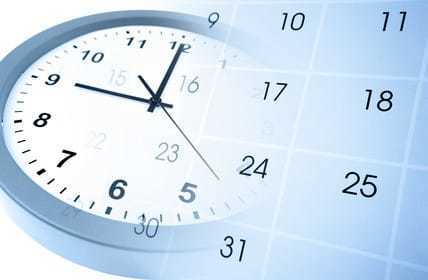 Worse still is the fact that all of this online activity and usage of apps and systems makes us think we are productive when we are not. It is all an illusion. And you know it.
You feel you are "sinking"
Even though you continue to deal with all the emails, instant messages, blogs, webinars and so on, you feel overwhelmed. You are not alone. Most people are thinking the same, feeling that they are overloaded with work and activities to complete in record time. This leads to lower performance and increased stress and anxiety.
If this is all familiar to you, then one-to-one psychological coaching will help you cope. 
You can book here.
What is Internet Productivity Coaching?
Internet Productivity Coaching is a personal, one-to-one, service which helps you cope with the increasing demands of the online world. It involves an initial assessment of your current situation, personalised plans and strategies for your position, all backed with weekly phone calls to ensure you stay on track. The service is confidential and provided by a qualified psychologist.
Benefits of Internet Productivity Coaching
With Internet Productivity Coaching you can:
Gain control over your online work and life
Feel less anxious and stressed
Get rid of that feeling of being overwhelmed
Achieve more with lowered use of the Internet
How does Internet Productivity Coaching Work?
Here's what happens after you book your coaching package:
You fill in a short questionnaire about your online activities and habits
I will then send you a personalised analysis which shows what you need to do to achieve higher productivity and a sense of freedom
You will be given some tasks to complete and some documents to read
One week later you have your first 30-minute telephone coaching session
You receive a further five telephone coaching sessions lasting 30-minutes each
You complete an end-of-coaching assessment to confirm what changes you have been able to make
You set yourself off onto a less-stressed online life without feeling constantly overwhelmed
What are the charges for Internet Productivity Coaching?
Fees for Internet Productivity Coaching are payable in advance. Payments can be made using credit cards via Stripe or you can use PayPal if you wish. 
The six-week personalised package costs £296
Value Added Tax (VAT) may also be charged depending upon the country in which you are located. All UK residents will be charged 20% VAT in addition to the fee above, making the total price in the UK, £355.20.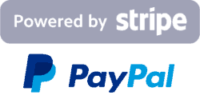 Internet Productivity Coaching
Six-week personalised coaching package
Personalised strategy for improvement
Your coach is the Internet Psychologist, Graham Jones, B.Sc.(Hons), B.A.(Hons), Adv.Dip.Ed., MBPsS, M.Sc., M.Ed., FPSA, PSAE. He has been studying how people use the Internet since the mid-1990s. Graham is an academic, lecturing at two universities – The University of Buckingham and The Open University. He is also the author of more than 30 books as well as being a professional speaker and masterclass leader and an award-winning writer.  Graham has been coaching individuals for over 30 years.
Check out this video of Graham Jones speaking about Internet Productivity