Latest Blog Posts from Graham Jones
Internet Psychology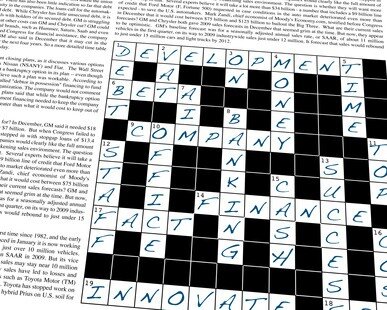 Internet business success depends upon website owners being open to new ideas and change. However, many people have fixed ideas and find they are not easily swayed by new online features. Research shows that simple things like crossword puzzles can increase your openness to new ideas and therefore improve your ability to undertake new internet business ideas and suggestions.
read more
Infographic asking which are best – online or offline leads?

Infographic on How to Deal With Social Media Complainers
Infographic showing what is responsive web design
Infographic showing how to use social media for recruitment
Promotional items such as pens and office stationery can trigger social media activity in favour of your company – infographic
Infographic showing Facebook security and privacy issues
Currently, 96 percent of world trade takes place through traditional brick and mortar stores. Add almost 1,000 million smartphones with integrated GPS to that retailing picture and a whole range of advertising opportunities, with high added value for advertisers and consumers, opens up
TagMan, the leading global Tag Management System, Marketing Data and Marketing Attribution provider has launched a...
SearchYourCloud announces findings from a recent search survey conducted in both the UK and US. The survey showed that a third of respondents spend between five and twenty-five minutes searching every time they want to find a document
Cloudpage is a revolutionary publishing tool that allows you to instantly create web pages
Brainsparker is an exciting new creativity app for the iPhone and iPad that helps spark your imagination, trigger new ideas and solve problems that crop up in your daily life
New facial profiling technology provides real world retailers with information about their shoppers
Infographic showing The Benefits of Guest Blogging
The companies which fail with their online marketing often don't use the correct methods and a simple strategy can benefit long-term
Online businesses may use a cost-effective and efficient open source e-commerce platform like Magento to address both the needs of the store owner and the shopper.
Infographic showing The Evolution of Gmail
Andre Weyher, a former member of Google's web spam team, has given an interview in which he reveals several things that can be useful if you want to improve your search engine optimization campaign
Infographic showing Email Security and Usage Around the World
I was giving a talk in Newbury the other day and there just happened to be a reporter from the Newbury Weekly news there. The result was a highly positive article on blogging for businesses. I gave away my book on blogging and they took a photo of me presenting the...
"In the Know" is a weekly women's magazine who called me up a couple of weeks ago to talk about blogging. Their article "Confessions of the housewife bloggers" appears in today's issue and quotes me as saying that blogging can be as good as therapy for many people....
The Reading Chronicle's Business Review monthly supplement featured my workshop on Internet marketing and how to make money from the Internet. It was a highly positive review of my work. Thanks. The headline claimed I was a "web wizard" who "lures the masses" - wow!
The McGraw Hill international weekly, Business Week, included comment from me today on the cultural differences in technological usage. I pointed out that the boardrooms of global businesses need a conceptual shift if they are to survive in the technological future...